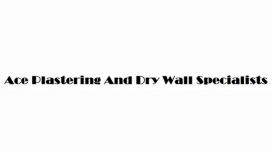 Ace Plastering-Services just about offers the best plasterers in Coventry, Birmingham, heck the Midlands! Our team of highly skilled plasterers have the perfect solution for all your motar & dry-wall needs and requirements. Whether you are looking for plasterers in Coventry, plastering expertise in Birmingham or dry lining experts in the Midlands, Ace-Plastering are your number one professionals. We know how to plaster a wall to a very high standard.
We cover all your costs, dry wall expenses in one unbelievable quote. We totally understand how frustrating it can be when you try and find a Professional plasterer when you need one. Phone calls ring out, booked tradesmen just don't show up when they promise, and it's also so difficult to choose the right plasterer when everyone seems to specialise in something different.

At Ace Plastering & Drywall we only work with and engage with the most proficient, skilled and educated plasterers in the Midlands. We assess each and every requirement of all our projects and supply a plasterer with the perfect skillset and experience. You the customer deal with a single person from start to finish and it is this contact who will guide you through the job until we have a satisfied finish.

---
Reviews and Ratings
We do not have any reviews about Ace Plastering and Dry Wall available right now.