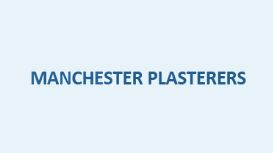 It is Manchester Plasterers intention to provide a product, which is constructed as safely as possible and which provides safety in use, both for those who occupy it and those who maintain it. The Director of Manchester Plasterers, Stephen Tanswell has hands on management of each construction project that the company undertakes. By direct management, MPL (Manchester Plasterers Limited) can ensure that Health and Safety policies are operated. Generally MPL employ operatives who have a history with the company and have previously shown their competence.
Our operatives are reviewed on a regular basis by the directorate and the site supervision. Steve Tanswell has undertaken CITB accreditation for site health and safety management, as well as being a trained first aider. He reviews the risks and hazards of each particular project, before having a meeting with the supervisor of the job and going through each of the salient points.
---
Reviews and Ratings
We do not have any reviews about Manchester Plasterers available right now.