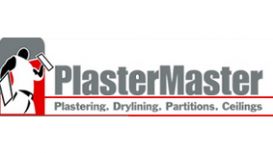 Plastering, one of the oldest crafts in the building trades is enjoying a resurgence in popularity because of the introduction of newer, less costly materials and the development of application techniques, as well as the trend toward less cluttered homes with low maintenance wall surfaces. Plasterers apply plaster to interior walls and ceilings to form fire-resistant surfaces with increased soundproofing and clean lines for paint application.
Being a small operation we find this gives us the edge over larger companies as we offer a friendlier, more personal service. PlasterMaster offers cost effective home improvement solutions. By using modern materials, traditional craftsmanship and new techniques, we aim to take your plans and realise the potential of your living areas.
Feel free to browse our Services section for a full description of the professional services offered by PlasterMaster. Call or email today to get a free estimate for your project, big or small.
---
Reviews and Ratings
We do not have any reviews about Plaster Master available right now.